Staff Picks: Favorite Authors, Books, Stories, Poems, Shows
The
Wintermute
staff has recently contributed to a fantastic little compilation of recommended speculative reading. We'll definitely keep updating this list. Readers—comment your own recommendations on this post, or comment on/message our Instagram to add to this list! All opinions are welcome.
(Spoiler safe, and still under construction!)
Authors
Neil Gaiman
(a favorite is
Good Omens: The Nice and Accurate Prophecies of Agnes Nutter, Witch
which he wrote with Terry Pratchett.) - best known for
American Gods, Coraline, Good Omens,
etc.
Fun Fact: He is a dedicated user of fountain pens.
Haruki Murakami
- Nobel Peace Prize-winning Japanese author of surreal, magical realist, metaphysical stories, best known for
Norwegian Wood, The Wind-Up Bird Chronicle, Sputnik Sweetheart,
etc.
Fun Fact: He is not acquainted with any other writers, as he has stated that he is not fond of literary circles or groups.

Books
Sprawl trilogy by William Gibson, of course (Neuromancer, Count Zero, and Mona Lisa Overdrive)
Ella Enchanted
by Gail Carson Levine (Our reader Makenzie says: I've loved it since I was a little kid.)
The Left Hand of Darkness
by Ursula K. Le Guin
Ubik by Philip K Dick
The Man in the High Castle by Philip K Dick
We Set the Dark on Fire by Tehlor Kay Mejia
World War Z by Max Brooks
The Graveyard Book by Neil Gaiman
Cat's Cradle by Kurt Vonnegut
The Time Traveler's Wife by Audrey Niffenegger
The Princess Bride by William Goldman
The Shadowhunter Chronicles
by Cassandra Clare
Poetry
Did You Know Ghosts Are Made of Shattered Carbon?
by Kimberly Kaufman
Shows, Movies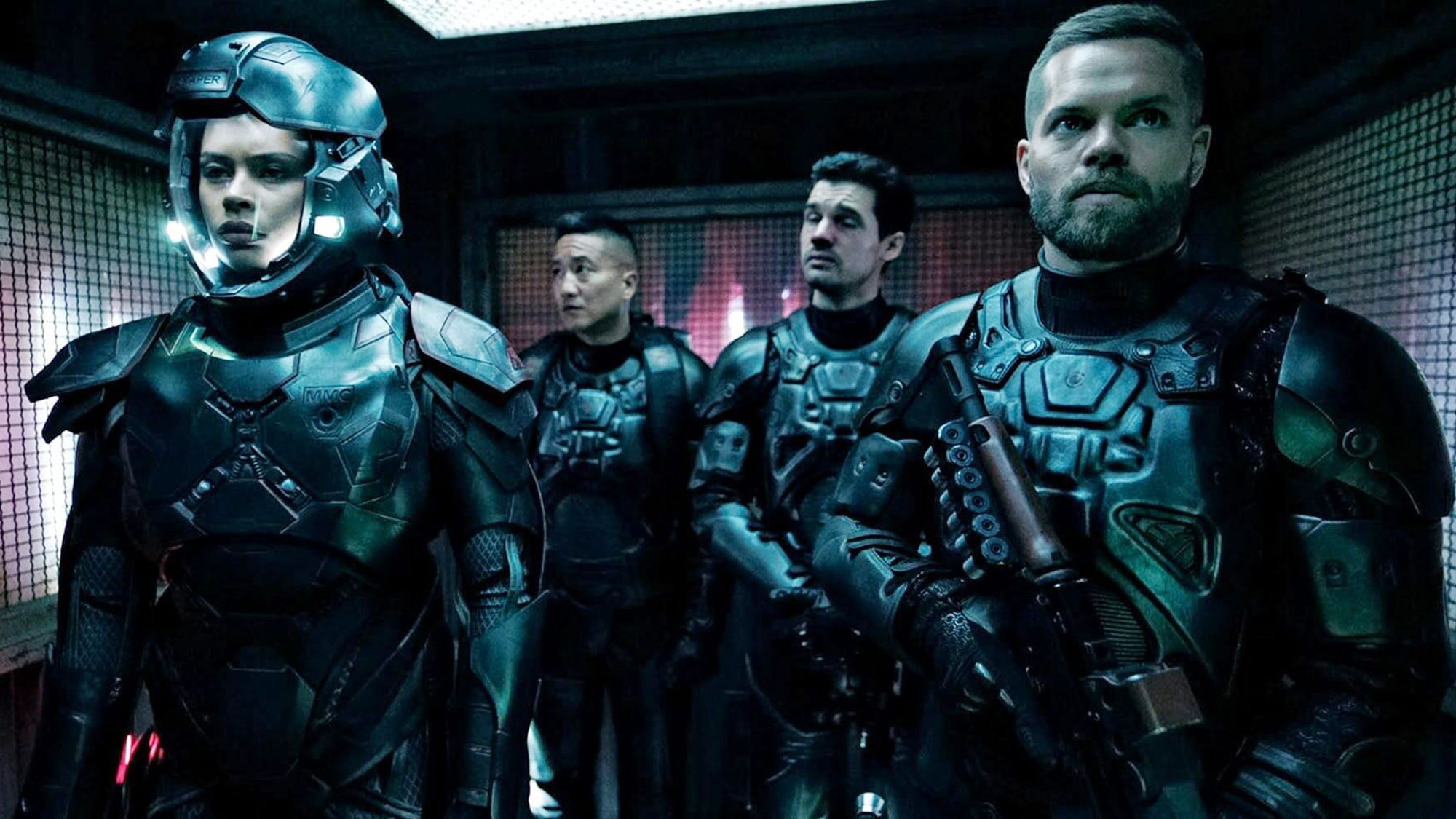 Based on the novel series by James S.A. Corey, The Expanse follows a few different storylines set in a future where humanity has colonized the solar system, and tensions between Earth, Mars, and "Belters" (inhabitants of the asteroid belt and outer planet moons) are rising to a boiling point. Incredibly dense show with stunning visuals.
A sci-fi thriller that unravels when eight friends get together for a dinner party and strange things start happening. A layered movie that has amassed a good number of its own conspiracy theories and necessary rewatchings.